Incubator of compassionate action.

‌ ‌ ‌ ‌ ‌ ‌ ‌ ‌ ‌ ‌ ‌ ‌ ‌ ‌ ‌ ‌ ‌ ‌ ‌ ‌ ‌ ‌ ‌ ‌ ‌ ‌ ‌ ‌ ‌ ‌ ‌ ‌ ‌ ‌ ‌ ‌ ‌ ‌ ‌ ‌ ‌ ‌ ‌ ‌ ‌ ‌ ‌ ‌ ‌ ‌ ‌ ‌ ‌ ‌ ‌ ‌ ‌ ‌ ‌ ‌ ‌ ‌ ‌ ‌ ‌ ‌ ‌ ‌ ‌ ‌ ‌ ‌ ‌ ‌ ‌ ‌ ‌ ‌ ‌ ‌ ‌ ‌ ‌ ‌ ‌ ‌ ‌ ‌ ‌ ‌ ‌ ‌ ‌ ‌ ‌ ‌ ‌ ‌ ‌ ‌ ‌ ‌ ‌ ‌ ‌ ‌ ‌ ‌ ‌ ‌ ‌ ‌ ‌ ‌ ‌ ‌
Gandhi's successor in India, Vinoba, shared something stunning – "I've never started a project." History books inform us that his many projects transformed the lives of millions. Yet Vinoba implies that he simply caught a strand of emergence, held it responsibly, and passed it along to its next keeper. It mirrors C.S. Lewis's wisdom: "Humility is not thinking less of yourself, but thinking of yourself less."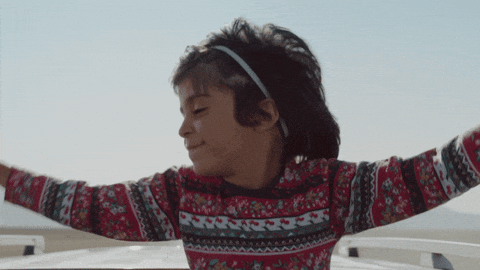 Who do we have to be to lead with life's emergence? For the next three weeks, starting March 5th, we are hosting a unique Pod to explore the subtleties of those principles. Learn more/join Laddership Pod >>
Relationships between pieces lead to a whole with new properties that the individual parts didn't have. Such emergence is easy to spot these days — the telephone took 75 years to reach a million users, mobiles 13 years, Netflix 3.5 years, and ChatGPT 5 days! However, the forces of attraction that bring together such relationships is what determines the strength of its bonds, and subsequently the quality and durability of its emergence. If our outer innovation outpaces our inner transformation and we optimize for money, power and fame, the resulting frenzy simply disconnects us. Instead, if our personal, inter-personal and systemic designs start to harmonize, the Laddership hypothesis is that the collective emergence of such an ecosystem will bends its arc towards greater compassion.
The Laddership Pod will feature change-makers and everyday heroes from around the world, in a peer-learning held by open-hearted flow of volunteers. To add to the mix, we're excited to have various guests speakers. Victor Koo, a Chinese billionaire who went from search engines to inner search; Sister Marilyn Lacey, who has spent 56 years as a nun serving refugee communities worldwide; Sander Tiderman, who spent 20 years dialoguing with Dalai Lama and converting that into a framework for entrepreneurs; and Hang Mai, a farmer from Vietnam who is busy translating nature's wisdom to social permaculture.
For 21 days, participants in the Pod traverse the "head, hands and heart" throughline from "me" (aligning with your values), "we" (designing for synergy), and "us" (igniting a collective flow). We hope you can join us!
Thank you, all, dancing with love.
Earlier this month, we invited all of you to a Kindness Challenge — and more than 800 of you from 46 countries joined us! So much transpired — here's a peek into acts that flowed and Brian's epic story, based on a podmate's real experience!

A young woman wanted to ask questions around ServiceSpace values; quickly, it turned into a spontaneous conversation with Nipun, under a tree, across 3 generations! Many to Many.

On the coattails of last month's retreat, ripples abound — as does media! Like Amit's Wizards of Inner Transformation and Preeta's thoughts on Heartivism and Larry's stunning rendition of gratitude!

Did you know about Kindful Kids newsletter? From a reader last week: "What an incredible poem: We Must Wobble Before We Stand!"

Plus, note from a teen in Sacramento this week: "I read about you in my school textbook and began to cry. I was so proud of a community whose primary goal is to make a change in people's life without strings attached, simply because of the power of generosity. I was ready to receive as much info as possible after that, and hope to design my senior project through this amazing resource of connection."
ServiceSpace is a unique incubator of volunteer-run projects that nurture a culture of generosity. We believe that small acts of service can nurture a profound inner transformation that sustains external impact. To get involved, you can subscribe to our newsletters or create an account and complete our 3-step process to volunteer.